Reception and Registration Counter
Every patient has to register his/her name at the reception counter which is valid for 1 year, after which registration needs to be renewed.
The enquiry desk helps and guides the visitor(s) to the concerned department of the hospital.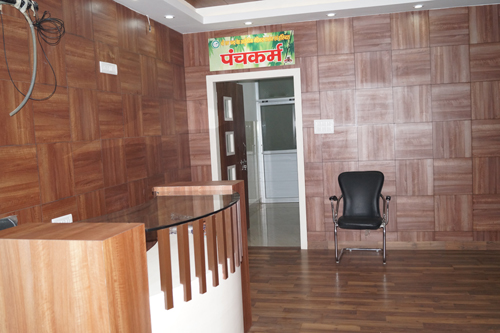 Outpatient department
The OPD functions from 10:00 am to 06:00 pm on all weekdays and from 9 am to 1 pm on Sundays and Holidays.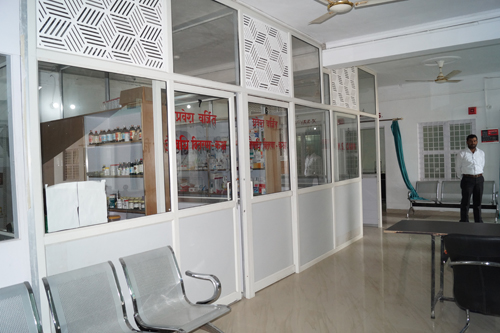 Therapy/Treatment Rooms
treatment rooms of different standards are available for inpatients and outpatients to meet the needs of different sections of society. There are separate therapy wings for male and female patients. The treatment rooms provide perfect ambience for Ayurvedic care. The hospital gives importance to hygiene and cleanliness. The massage tables, steam chambers and furniture are specially designed to blend ancient and modern features.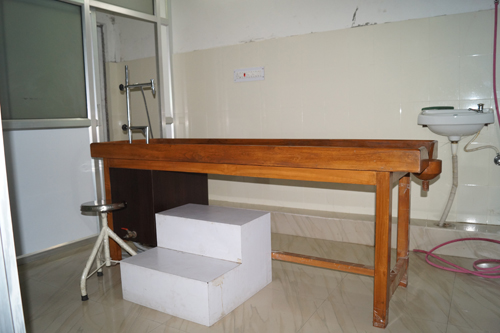 Yoga
As yoga takes all in the path of bliss, perfection and all round personality development, one can make use of the yoga classes conducted in the hospital daily from 6:00 am to 7:00 am for a healthy – stress free life.